Cold Weather Reminders!
✓Keep your driveway and the area around your tank clear of snow and ice to ensure we can get you fuel when you need it.
✓Carefully clear heavy snow and ice from regulators, vents, chimneys, and valves. Use a broom or your hands, rather than a shovel, to avoid damage.
✓Always maintain an adequate supply of fuel in your tank, as severe storms may delay deliveries. Please give us a 72-hour notice to ensure we can get you fuel before you run out.
✓Check your tank gauge periodically and contact us if your tank is below 30% to help ensure timely delivery. It's also important to notify us of any changes in propane usage, such as additional appliances or supplemental heat sources.
✓Make sure your tank, whether located above or below ground, is properly marked by a flag or stake higher than the anticipated snow depth. You, your supplier, and your snowplow operator should be able to locate your tank at all times.
✗NEVER use a gas oven or range-top burners to provide space heating
✗NEVER use portable heaters indoors unless they are designed and approved for indoor use
✗NEVER use a barbeque grill indoors for cooking or heating
---
Winter Diesel Operability Tips
⬕ Filters
Change tank and equipment fuel filters. The high operating temperatures, cooling down after use, and changes in ambient temperature cause condensation and moisture build-up. New ultra-low sulfur diesel carries more suspended moisture due to the hydro-treating process used to remove sulfur. Don't wait for cold weather to cause issues with old, partially restricted filters. Save yourself the time and frustration; be proactive!
❄ Winterized Fuel
Start using winterized premium diesel EARLY! Cole starts adding the winter package to our fuel in October, and uses it through April. This package includes the same benefits of our summer additive, but includes anti-gel and anti-icing agents. Starting early ensures winter fuel gets into your machinery before the cold weather hits.
Blend with No. 1 diesel in bitter cold weather. Even the best winter additives can only lower the operability about 15-20⁰ below the fuel's natural cloud point, which is about 4⁰ F for No. 2 Diesel. Every 10% of No. 1 will lower the cloud point by 2-3⁰. Cole keeps No. 1 in stock throughout winter to custom blend as needed.
🚚 Vehicles
Keep vehicle tanks filled and keep vehicles parked out of the wind. Plug in equipment with block heaters and allow time for them to warm up properly before use. To aid in start-up, consider a light grade oil like Synthetic Blend 10W-30 or 5W-40.
⭐ Trust
Put your trust in a fuel company that knows what uptime means to your operation!
---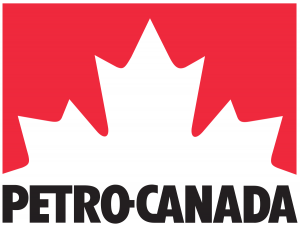 Authorized Lubricants Distributor
Cole Oil & Propane is excited to announce that we secured a direct supply from Petro-Canada Lubricants, a major brand that is now American- owned by HollyFrontier based in Dallas, TX. They are now the 4th largest base stock producer in North America and manufacture a complete line of the highest quality products you can find.
Having this kind of relationship with a major oil company has been in our long-term plans for some time, and this will help us bring greater value to our customers. Rest assured, we have done our research and due diligence when deciding to partner with Petro Canada, as our name and reputation are on the line. This line will protect your critical equipment while saving you money.
⭘ ⭘ ⭘
We know change can be unsettling, so please reach out if you have any questions regarding a potential change to the Petro Canada product line. With a large inventory of products in stock we will be able to cross reference all products you're currently using. We will still be offering our Cole Value Tech line of lubricants as a compliment to the new PCLA brand and will continue to be your trusted source for items like antifreeze, DEF, solvents, greases, window wash and fuel additives.
Fond du Lac Office: (920) 922-2590
Kevin Grater – Lubricants Division Manager
Katrina Thom – Lubricants Assistant
---
Customer Referral
Appreciate our service? Happy with your experience? We would love if you'd spread the word!
Cole Oil & Propane believes in thanking our loyal customers, especially when they are helping to promote our business.
Simply refer someone to Cole Oil & Propane for any product or service and receive a $50 account credit.
Online Customer Portal
View your account, request a delivery, or make a payment ONLINE!
myaccount.coleoilandpropane.com
The Season of Giving
If you're looking for a gift that keeps on giving, consider helping a friend or family member with their heating bill this winter. Contact Cole to make a payment and apply a credit directly to their account. We even have holiday gift certificates available as a token to represent your gift.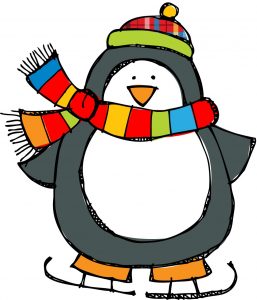 We can't thank you enough for the loyalty you have shown to our company. We appreciate you!
Warmest holiday greetings to you and your loved ones!