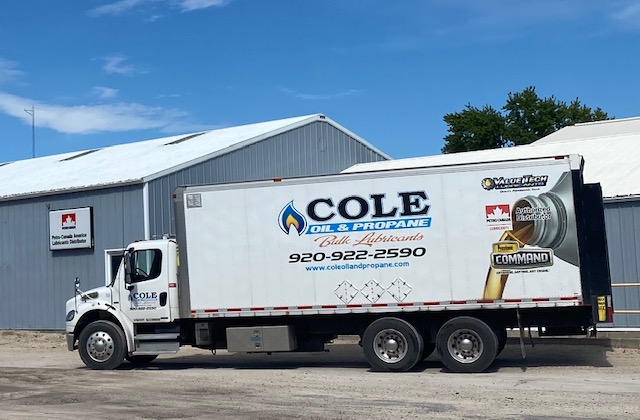 At Cole Oil & Propane, our objective has always been quality, performance, and value.
Serving customers of all sizes and industries, our goals are simple. Great products, competitive pricing, and reliable service. Whether you need lubricants for your farm, construction equipment, company vehicles, or industrial machinery – Cole Oil has the products you need with the experience to back it up.
---
Cole Oil Co, Inc is SE Wisconsin's only authorized Petro Canada distributor! The Petro Canada brand is owned and operated right here in the United States, by Holly Frontier in Dallas, Texas. Having a direct supply from a major oil company brings greater value to our customers by offering premium products developed through R&D with only the highest quality in mind. Our goal is to offer great products from the people you can trust!
For years, Cole Oil & Propane has been known for providing top-quality products and excellent service; something that sets us apart from our competitors. Rest assured, we have done our research and due diligence when deciding to partner with Petro Canada, and Prestone, as our name and reputation are on the line.
We know change can be unsettling, so please reach out if you have any questions regarding a potential change to one of our brands. With a large inventory of products in stock, we will be able to cross-reference all or most of the products you are currently using. We will still be offering our Cole ValueTech line of lubricants as a compliment to the PCLA and will continue to be your trusted source for items like Prestone antifreeze, DEF, greases, Solvent, window wash, and fuel additives.
Industrial, Commercial, Trucking, Construction and Farm customers of all sizes have called on us to service their diverse and unique needs and we have come through for them since 1921! We look forward to serving you as well.
To view the safety data sheets for PetroCanada products, please click here!